Apple's 2019 iPhones to finally adopt USB-C, rumor says
If you've been anxiously waiting for Apple to bring USB-C to its smartphones in some form, it looks like you'll have to replenish your patience once more. According to a new rumor out of China, the company is only going to support the standard in the smartphones it releases next year.
Sources at analog IC vendors told Digitimes that Apple is busy revamping chargers and the related interfaces for the 2019 iPhones and iPads. The reason why you won't see USB-C in this year's models is that the company "is still in its redesign phase".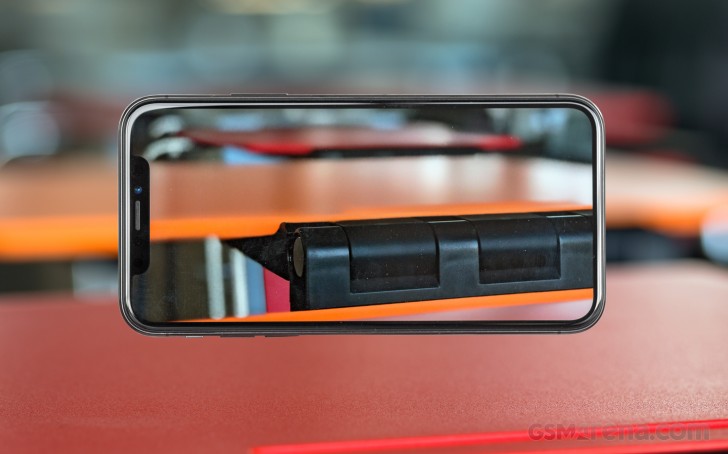 Apple iPhone X
At this point, it's already pretty late in the 2018 iPhones' development cycle, so it won't be able to make the necessary changes in time, without possible production delays.
Oddly, the report doesn't go into specifics regarding whether USB-C will be used on both ends of the iPhone cable, or just the one that goes into the charging brick (or a computer). It's entirely plausible that Apple would switch that end from USB-A over to USB-C while leaving the Lightning port on the other end intact in order to continue reaping the benefits in accessory licensing.
Couple Accidentally Films A Sex Tape While Attempting To Take A Plan Selfie (Video) 
Twitter user, @kileytully shared this video of her parents taking a selfie in a plane when they accidentally filmed a sex tape.
According to her, 'my mom and dad were just trying to have a peaceful trip to Mexico and then they sent me this'.
https://twitter.com/KileyTully/status/1008405393582804993?s=19
Latest Nollywood Landlady, Mercy Aigbe, Slays In New Photo
Nollywood actress and mother of two Mercy Aigbe took to instagram to share this lovely photo of her. The star actress who just got a house yesterday (read story) here glowed as she posed holding her phone.
Check out this heart touching photo-Polish Holding The Hand Of A Senegalese At Russia 2018 World Cup (Photo) 
This photo was captured during the Senegal and Poland group stage game